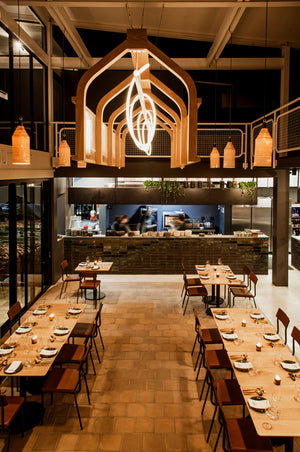 Book a Table
---
Reservations open on the 1st of each month for the following month at 10am SAST
Terms and conditions:
Arrival time:
Lunch starts at 12:30.
Dinner starts at 18:45.
We serve all tables together so please be on time.
Being late may result in missing out on the courses already served.
Cancellations:
Please note that all cancellations made within 24 hours of your reservation will result in the loss of the deposit.
If the party is smaller on arrival then a no show will be charged for, as we have prepared for the guest.
Why?

Allergies/Dietary restrictions:
We do cater for some dietary requirements and allergies but can only accommodate them with at least 24h notice.

With our small team cooking a multi course menu we can unfortunately not cater for: dislikes, low carb, vegans, onion, garlic, alcohol, coriander, black pepper, butter, cream, soy, sugar, and egg allergies.

We welcome vegetarians and pescatarians.
Please note that although we take great care with regard to dietary restrictions, we have a small kitchen that uses lots of different ingredients that may contain allergens.
We cannot guarantee that there are no trace elements of allergens like, nuts, shellfish etc. in the dishes that we serve.
Gratuity:
a 12% gratuity is added to every table that will be split by the whole team.
Children:
We can only accommodate children above the age of 12, that will eat the tasting menu.
Wine list:
We have curated a great selection of wines from local winemakers and also serve an optional wine pairing with dinner.
Corkage:
We ask that you consider buying wine from us, if you do have a special bottle you would like to bring we charge a R200 corkage fee with a limit of one 750ml bottle per table.
By booking you agree to all our reservation terms and conditions
For more information see our FAQs